This event has passed.
Dartmoor Killing (15)
Studio 74
Category
Book Now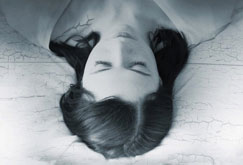 Dartmoor Killing (15)
*Please note that there is a £1.50 fee per transaction
Dartmoor Killing (15)
+ Post Screening Q&A
Exeter Phoenix is a proud supporter of local filmmaking with Studio 74 provides a platform for local filmmakers to show their work.
Three Secrets. Two Women. One Killer
A dark and atmospheric story of female friendship tested by deceit, betrayal and a terrifying past.
Susan, outwardly confident and Becky, more fragile and shy, both in their late twenties, are inseparable friends. But both women have secrets they have not shared, some recent, some long past and deeply buried. When, on a weekend trip to Dartmoor, they encounter the charismatic Chris, they are led into a web of mind games, sexual deceit and betrayal. As Becky's traumatic involvement in Chris' own damaged past is slowly revealed, a psychological journey swiftly becomes a fight for survival.
Shot on Dartmoor in the Summer of 2014, Dartmoor Killing is a psychological thriller inspired by films such as Dead Calm and The Shining. Co-written and directed by BAFTA winner, Peter Nicholson, who grew up in South Devon, the film uses the spectacular landscape of Dartmoor not only as the cinematic stage for the film but as the fifth character in the story helping to unlock long buried memories from the past.
Includes post-screening Q&A with writer/director Peter Nicholson, aerial film specialist Gifford Hooper, and cast members Lewis Peek and Victoria Lucie. Peter Nicholson's input will be useful to local filmmakers as Peter has self-distributed his film successfully to over 30 screens after the film premiered at Encounters Bristol, and he has a DVD release now through SODA pictures.
VENUE: EXETER PHOENIX STUDIO 74