Corinna Spencer
Cafe Bar Gallery
Thu 01 Jan 1970 - Thu 01 Jan 1970
Category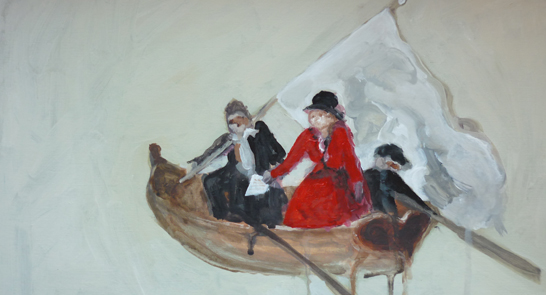 Corinna Spencer

Corinna Spencer
Strange And Romantic
Spencer is influenced by the representation of women in historical settings, their stories, loves and loses. Here, she presents a new collection of female portraits, which are small in scale but large in number.
The exhibition includes 1000 small portraits of imaginary women, which are presented alongside the artist's response to portraits of women found at the National Trust's Killerton House, on the outskirts of Exeter.
The title, Strange And Romantic, refers to Anne Acland's description* of the life of Harriet Fox Strangeways (1750-1815) a portrait of whom hangs at Killerton House, painted by Joshua Reynolds at the time of her marriage to John Dyke Acland. Lady Acland was known for accompanying her husband and then caring for him while captured during the American war of independence.
Together these paintings reflect the women who have been associated with historical buildings, those who are remembered and those who are long forgotten and Spencer's ongoing engagement with historical properties.
*Killerton by Anne Acland, Published by The national Trust, 1995
VENUE: CAFÉ BAR GALLERY
A vibrant and busy exhibition venue showing work by contemporary artists based in the South West region. Artworks are available for sale and any enquiries should be directed to our box office on 01392 667080 or by emailing us here >>