BC Camplight
With Support from Holiday Ghosts
Category
Other Information
Standing
Book Now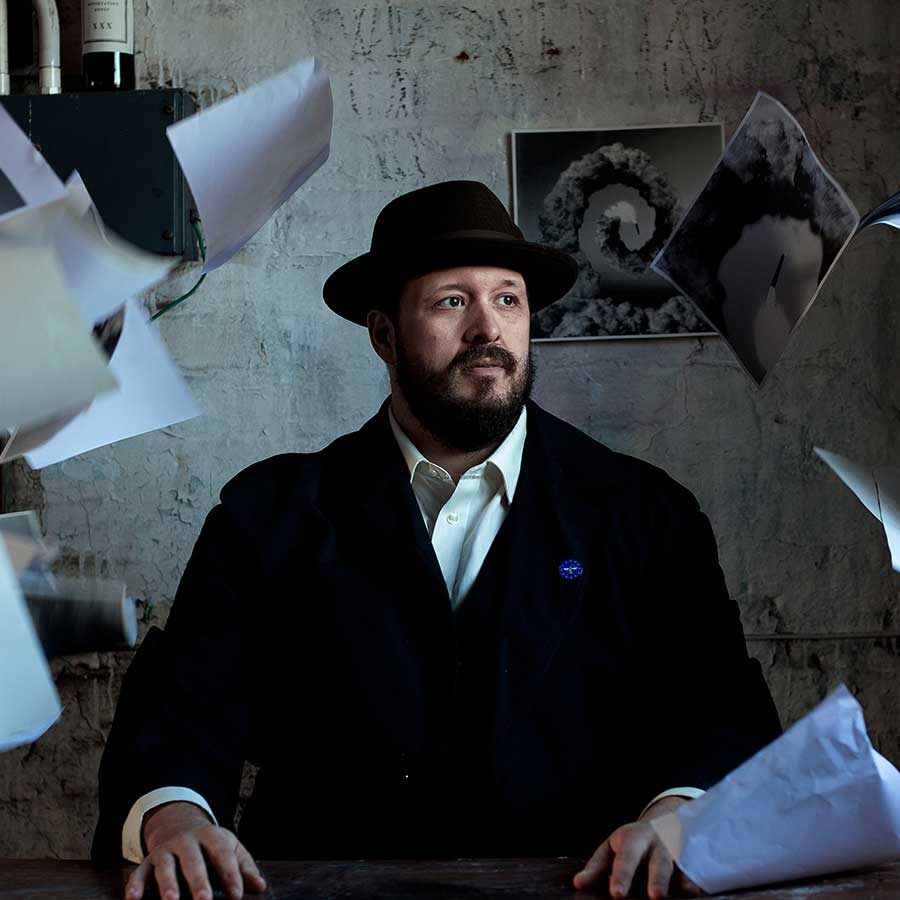 BC Camplight
This event was originally scheduled for 6 May 2020 / 5 Oct 2020 / 23 Apr 2021 but has been rescheduled to Tue 26 Oct 2021 due to COVID-19. Tickets bought for the original date remain valid.
---
Fired by his ongoing battle with mental illness, Shortly After Takeoff is the final, and finest, chapter of what Christinzio calls his 'Manchester Trilogy', following 2015's How To Die In The North and 2018's Deportation Blues. All three albums were created after the native Philadelphian had moved to Manchester.
Like Deportation Blues, Shortly After Takeoff spans singer-songwriter classicism, gnarly synth-pop and '50s rock 'n' roll, with Christinzio's similarly distinctive, flexible vocal carrying a fearless approach to lyrical introspection, but the new album is a major leap forward in songwriting sophistication and lyrical communication.
The 'heavy stuff' has come thick and fast for Christinzio. Just days before How To Die In The North was released, he was deported and banned from the UK because of visa issues. Estranged from his new home, his girlfriend and his dog, unable to promote his album and back home with his parents, Christinzio sunk deep into the dark. An Italian passport, care of his grandparents, eventually allowed him to re-settle in Manchester, but then just days before Deportation Blues was released, his father Angelo unexpectedly died.
Christinzio couldn't tour How To Die In The North because of his deportation, but the shows following Deportation Blues played to increasingly larger audiences. Christinzio's bombastic and intense live performances have earned him an ever-growing legion of devotees (and a recent nomination for Best Live Act by the Independent Music Awards) that see Brian as an anti-rockstar, an unfiltered talent.
'I'm pretty sure the BC Camplight live experience isn't something you can find elsewhere,' he declares. 'It is a journey every night. One moment, I'm basically doing a stand-up routine and the next, the band and I are playing like we plan on dying that evening, giving our everything.' One regret is that his father never saw Christinzio experience any level of success. 'I wish he could have seen what I've started to do here, he says. I certainly gave that guy more grey hairs than he deserved. He would have liked to see this.
---
Support: Holiday Ghosts
UK South coasters, relocating from West to East: Katja Rackin and Sam Stacpoole have been grafting and honing alone, away from the expertise of music producers and other governors since 2016. The result is unadulterated and unclean, unabashed and uncompromised.
Through their love of artists such as The Kinks, Alex Chilton and The Nerves or any other artist who spends less time with the polishing cloth and more time with the power shower, Holiday Ghosts make music with a lean and primitive rock n roll spirit. Drums are stripped naked to the point of metronome status and no stomp boxes, nor cahons or didgeridoos could obscure the energy of guitars at their rawest
---
Venue: Auditorium, Exeter Phoenix
---
*Subject to a £1.50 ticketing system charge. We don't charge this to make a profit. Find out more >>