Coptic Bookbinding
Two Day Course
Category
Book Now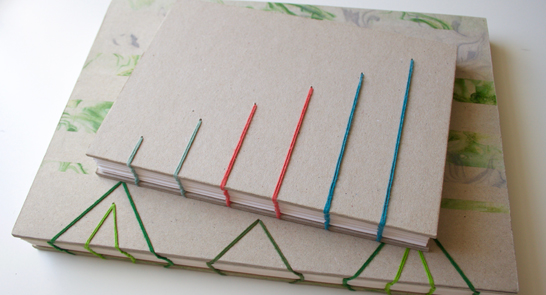 Coptic Bookbinding
*Subject to a £1.50 ticketing system charge. We don't charge this to make a profit. Find out more >>
Coptic Bookbinding
Two Day Course: Sat 7 – Sun 8 Dec
---
SESSION DATES:
Sat 7 Dec: 10.30am – 4pm
Sun 8 Dec: 10.30am – 4pm
---
Bookbinder Esther Williams will take you through how to prepare signatures, wax your own thread, and the traditional method of Coptic stitch.
On Day 1, you will make an A5 Coptic bound book with a simple stitch pattern.
On Day 2, you will make a second book where you can experiment with designs and more decorative stitch patterns whilst consolidating the method.
You don't need to have any experience in bookbinding to do this workshop, both beginners and pros are welcome.
---
TUTOR
Esther Williams
Esther Williams is a designer and bookbinder based in Somerset.
She is the founder of Este Libro; a craft business hand- making artisan Coptic bound books and albums, (Hauser and Wirth Galleries and The British Library currently stock her work). She now teaches a variety of craft workshops including bookbinding workshops for beginners and improvers.
For more info on Esther's work go to www.estelibro.com
---
VENUE: EXETER PHOENIX