Creative Opportunities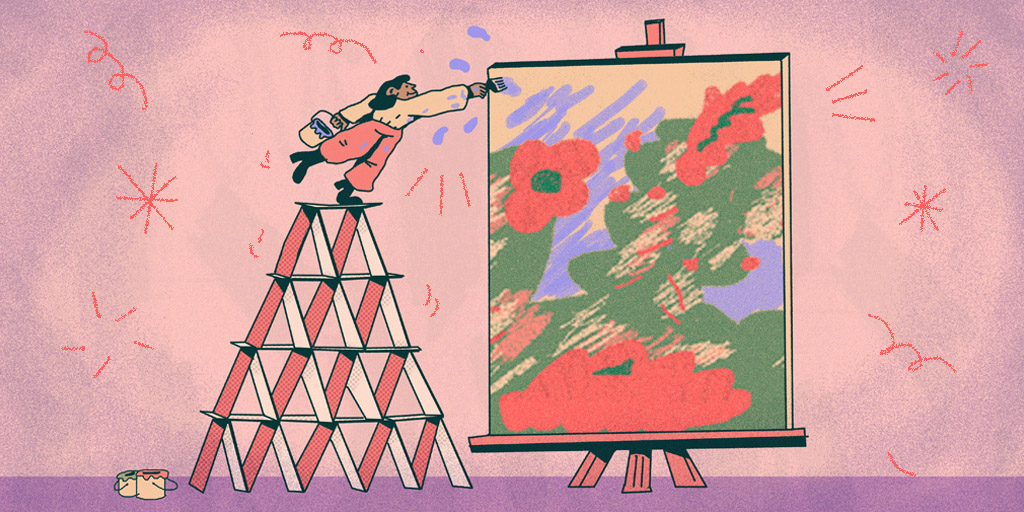 This page is dedicated to sharing creative opportunities both here at Exeter Phoenix and from other creative projects and organisations in the region.
Opportunities at Exeter Phoenix
2021 short Film Commissions now open
Each year Exeter Phoenix commissions new work from filmmakers and visual artists as part of our commitment to supporting artists. These bursary schemes nurture great talent and support the production of new work.
We are currently inviting applications for the following commissions:
We look forward to hearing your ideas!
SCRATCH NIGHT OPPORTUNITY
Has lockdown provided you with a chance to write the first draft of that script you'd been meaning to write? Or practice some new choreography in your garden? Got a bunch of new ideas, but no platform to deliver them? Here's your chance! Exeter Phoenix is launching a new scratch night for the city.
The first event was planned for November but has been postponed due to the announcement of a second lockdown. If you are interested in performing at an upcoming Scratch Night please contact Naomi to register your interest.
Join Our Team Of Volunteer Stewards
None of the day to day activity at Exeter Phoenix could be accomplished without our passionate team of volunteers and staff to make it happen. We're always looking for new people to get involved.
Exhibiting Opportunities
Gallery333 is a dedicated space to exhibit small, contemporary art installations. It is an intimate 'window' gallery space with a secure glass door situated in a busy location within the building. Dimensions are 125cm high x 74cm wide x 36cm deep.
Double Elephant Print Workshop Gallery in our busy café bar offers a great platform for visual artists based in the South West to exhibit and sell their work. Suitable for 2D artworks with max.  dimensions of approx. 1m. We are looking for a range of contemporary practice including challenging and experimental work
Submissions should be by email with images or web link attached along with an outline proposal, statement and CV if applicable

Stone Lane 2021 Sculpture Exhibition
Deadline: 28 Feb, 2021
Applications are invited from young/emerging/early career sculptors based in or connected to the South West of England. Submissions are free and open to all.
The theme this year is 'regeneration'. Stone Lane are seeking sculpture that represents regeneration in its broadest sense but must resonate with the space which is an established birch and alder arboretum garden. The exhibition will open in June 2021.
Job Opportunity with Theatre Alibi
Theatre Alibi are looking for a Digital Facilitator for Live Streamed Performances in Schools.  'Down To Earth' is a live, interactive, digital piece for  primary school children in lockdown. Performances will take place during the three week period 25/01/2021 – 12/02/2021.
They are looking for a Digital Facilitator who can work remotely to moderate sessions, assist our performers (who will also be working remotely from home) and liaise with schools to ensure the smooth running of the live streamed perfprmances.
Fee: £524 per week (Pro rata where appropriate as per the schedule).
The deadline for applications is 9am Monday 18th January 2021.
Find out more about the role & how to apply here: http://theatrealibi.co.uk/opportunities/
45North Theatrical Project Commissions
Applications open: Mon 4 Jan 2021
Applications close: Fri 29 Jan 2021
45North are offering 3 seed commissions to trans and gender non-conforming artists looking to develop an idea for live theatre. They include all forms of gender diversion under this banner including Trans Women, Trans Femme, Trans Men, Trans Masc, Non-binary people, and especially encourage QTPOC artists to apply. This scheme will be curated with and facilitated by Tabby Lamb and the 3 artists will receive:
£1000 fee
Up to 1 week of rehearsal or office space
Up to £750 for collaborator fees
15 hours of mentorship and one-to-one support by Tabby Lamb