Creative Opportunities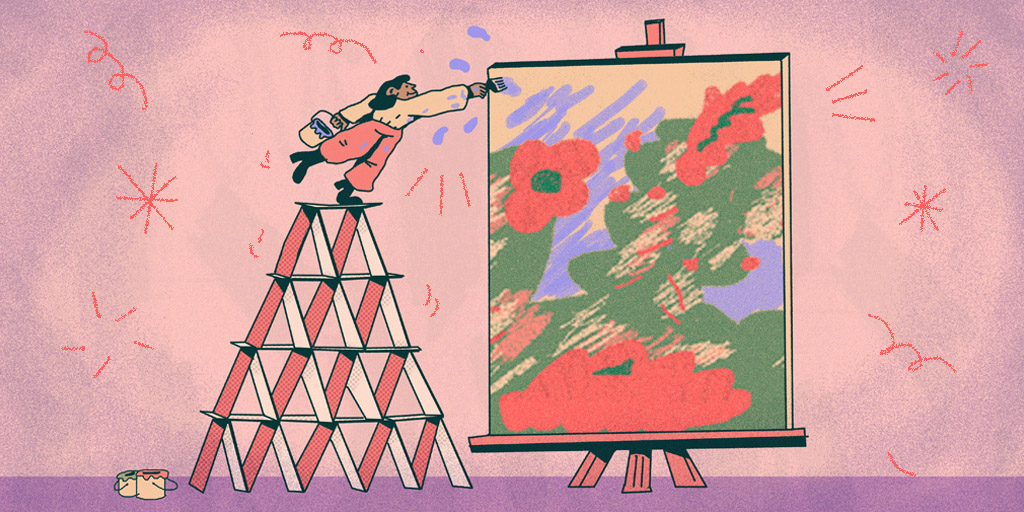 This page is dedicated to sharing creative opportunities both here at Exeter Phoenix and from other creative projects and organisations in the region.
Opportunities at Exeter Phoenix
Join The Exeter Phoenix Young Audience Panel
We are looking to establish a Young Audience Panel, made up of a diverse group of 18-25 year olds who will join us in building a better future for young cinema audiences. With a focus on underrepresented communities, Exeter Phoenix are working to make changes with:
The young audiences cinema offer at Exeter Phoenix
The way Exeter Phoenix communicates with young people and in particular BAME audiences
Opportunities to engage and contribute to the Exeter Phoenix cinema and film activity.
You will gain
Experience in cinema programming
Experience in event management
Experience in marketing and promotion
Experience in filmmaking and digital content creation
Free cinema visits
Opportunities to attend industry events
A reference from Exeter Phoenix.
The deadline for expressions of interest is Mon 14 Jun.
Paid opportunity: Sound Recordist
We have a paid opportunity for a sound recordist for a three day engagement.
Dates: Wed 30 Jun - Fri 2 Jul
Location: Exeter Phoenix
Please email luke.hagan@exeterphoenix.org.uk for more information.
Freelance opportunity: Adobe course leaders
We are on the lookout for some new tutors to help deliver our Adobe training courses. We are interested in hearing from people who can teach some or all of the following courses:
Adobe InDesign
Adobe Photoshop
Adobe Illustrator
If this sounds like you and you are interested in finding out more, please email luke.hagan@exeterphoenix.org.uk 
SCRATCH NIGHT OPPORTUNITY
Has lockdown provided you with a chance to write the first draft of that script you'd been meaning to write? Or practice some new choreography in your garden? Got a bunch of new ideas, but no platform to deliver them? Here's your chance! Exeter Phoenix is launching a new scratch night for the city.
The first event was planned for November but has been postponed due to the announcement of a second lockdown. If you are interested in performing at an upcoming Scratch Night please contact Naomi to register your interest.
Join Our Team Of Volunteer Stewards
None of the day to day activity at Exeter Phoenix could be accomplished without our passionate team of volunteers and staff to make it happen. We're always looking for new people to get involved.
Exhibiting Opportunities
Gallery333 is a dedicated space to exhibit small, contemporary art installations. It is an intimate 'window' gallery space with a secure glass door situated in a busy location within the building. Dimensions are 125cm high x 74cm wide x 36cm deep.
Double Elephant Print Workshop Gallery in our busy café bar offers a great platform for visual artists based in the South West to exhibit and sell their work. Suitable for 2D artworks with max.  dimensions of approx. 1m. We are looking for a range of contemporary practice including challenging and experimental work
Submissions should be by email with images or web link attached along with an outline proposal, statement and CV if applicable

Vacancy: Cinema Duty manager
The Barn Cinema, Dartington
The Barn Cinema is an independent cinema in a beautifully converted 13th century barn and part of the Dartington Trust. They are looking for a dedicated and versatile individual with a passion for film and cinema to join our team. The role of Cinema Duty Manager will be responsible for Front of House for screenings, looking after our audiences, supervising volunteers and ensuring the smooth running of the cinema managing the automated projection system. Previous experience of projection work is not necessary for the right candidate who is technically adept, keen to learn and calm under pressure.
Refugee Week Exeter - photographer/videographer volunteer wanted
Refugee Week Exeter are looking for a skilled photographer or videographer to capture valuable activity taking place to mark Refugee Awareness week on 26 June in Exeter.
You will need to be available from 10 am to 5pm
Be ready to take photos and video during the day, and edit all material after the event.
You can apply as an individual or as part of team.
This is a volunteer position and an opportunity to gain experience, meet like minded people.
For details or to express an interest please contact Anita Caproni: capronianita@gmail.com
Paid opportunity for local talenT to crew on a short film, produced by Nigel Hastings
There is an opportunity for local talent to crew on a short film, produced by Nigel Hastings. Good rates of pay are on offer; other than the runners, everyone (from Producer to Script Supervisor) will be paid the same day-rate.
Filming location: Meldon
Filming dates: 6-19 Sep (tbc)
Own transport needed or independent means to get to the set daily.
Crew needed:
First Assistant Director
Sound Recordist
Gaffer
Spark
Script Supervisor
Standby Art Director
Art Department Assistant
Hair and Makeup
Costume Supervisor
Floor Runner x2
Location Manager
Details: email digital@exeterphoenix.org.uk to be forwarded on to the production team. ASAP.
The Arts Institue Film Commission 2021 | £3,500
The Arts Institute Film Commission takes place annually in celebration of the partnership with The Box, Plymouth. Now in its fourth iteration, the 2021 commission will once again showcase the very best from this open call to artists and filmmakers. Through this annual film commission, The Box aims to build a body of work that reflects on Plymouth's film heritage and looks towards its future.
Filmmakers and curators will be expected to create new work, which will – either wholly or in part – use archive material from The Box to reflect on the experience of living in the South West. The Film Commission is aimed at work which explores innovative ways of animating the film archive and increasing awareness of and accessibility to the film collection.
Training Opportunity in Outdoor Arts and Street Performance | 18 - 25 year olds & devon based
Promenade Promotions (Prom-Prom for short) is one of the UK's leading companies specialising in family-friendly seaside entertainment, outdoor festivals and street performance.
This summer they are offering a free training opportunity for young people interested in learning more and developing their craft as professional performers.