Writing and Producing Autobiographical Theatre
Category
Price
Free | Booking Essential
Book Now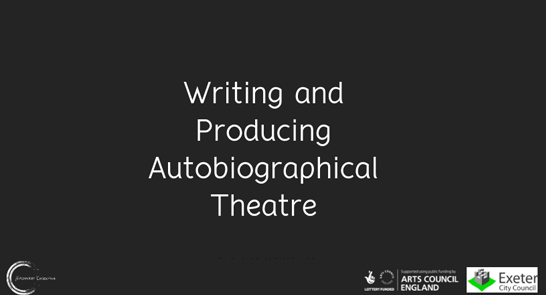 Writing and Producing Autobiographical Theatre

Writing and Producing Autobiographical Theatre
---
See Hitchhiker Collective's current show 'Pulp' on Sun 8 Sep.
---
Sometimes, the strongest stories we know are also our most personal. Whether they be funny, harrowing, heartfelt, or somewhere in between, they always manage to pack a punch. However, there are a lot of important things to consider both personally and professionally when putting your heart out onto the stage.
This relaxed workshop, aimed at young and emerging theatre makers, writers, and producers, will act as a starting point for anyone interested in the process of creating autobiographical theatre. The workshop will consist of two halves.
Firstly, we will discuss the process of writing autobiographical theatre from a creative and personal perspective before moving onto the practicalities of how to put on such a piece and what you should be looking out for when approaching venues and marketing your work.
We would also like to invite all attendees to share a piece of autobiographical writing that they have been working on, regardless of the length, draft, or content. This is entirely optional. This will be a safe space where theatre makers of any age can come and discuss their work.
Led by Sam Lockwood and Tyler Rainford (Hitchhiker Collective, Exeter Phoenix Associate Artists 2019).
---
Venue: Exeter Phoenix, Studio 2