[Untitled]
The Young Pretenders
Thu 01 Jan 1970 - Thu 01 Jan 1970
Category
Book Now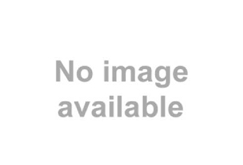 [Untitled]
*Subject to a £1.50 ticketing system charge. We don't charge this to make a profit. Find out more >>
The Young Pretenders
[Untitled]
---
Running time: approx 95 minutes
First half: 1 hour
15 minute interval
Second half: 20 minutes
---
TICKET OFFER – SAVE £6
Explore more of our theatre and performance programme, and enjoy money off your tickets! Save £6 when you book for three shows from our performance programme.
Book any three theatre or dance shows and your £6 discount will be applied automatically.
---
What do a well-fed goat, a single wooden chair, and a pair of missing trousers have in common?
We don't know. We actually don't know. Do you know?
You should probably get a ticket though. It's definitely worth getting a ticket. Please get a ticket?
But we'll see you there, yeah?
The Young Pretenders Theatre Co. are a grass roots award-winning theatre company creating work with, by and for young people in the Exeter area.
???? 'There's enough energy – physical and emotional – to kick start any movement'
PRSD
Venue: Exeter Phoenix