Two Short Nights Encore: Local Talent
Category
Book Now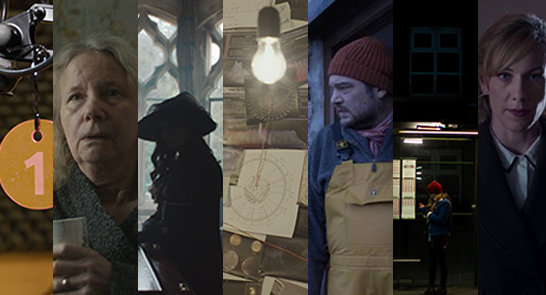 Two Short Nights Encore: Local Talent
*Subject to a £1 ticketing system charge. We don't charge this to make a profit. Find out more >>

TWO SHORT NIGHTS ENCORE
Local Talent
Initially screened at the 17th annual Two Short Nights Film Festival, this selection of shorts proved to be in high demand so we're honoured to bring it back to Studio 74 for one additional screening!
The Local Talent shorts are a showcase dedicated to the most promising emerging filmmaking talent from across the South West.
---
Gloria
Rebecca Gosnell, 2018, UK, Drama, 15mins
After enduring weeks of abuse and becoming a prisoner in her own home, an elderly widow is forced to fight back against her tyrannical neighbours as their cruel pranks begin to threaten the safety of her young granddaughter.
---
Serpentine
Grace Fox, 2018, UK, Drama, 17mins
A middle-aged Cornish fisherman struggles to work after suffering a great loss which leads to a debilitating fear of the sea.
---
Cut From Cloth
Tommy Gillard, 2018, UK, Drama, 15mins
Three estranged siblings gather round their father's coffin to mourn and discuss their inheritance. But when a knock sounds from within the casket, the siblings need to decide which is more important… Family, or fortune?
---
Intelligent Life
Paddy Earle, 2018, UK, Drama, 11mins
In a Somerset town filled with sceptics, two siblings set out to prove the existence of extraterrestrial life.
---
This is Phonic
Chris Jones, Guy Natanel & Benjie Croce, 2018, UK, Documentary, 10mins
This is Phonic takes you to the heart of Exeter's community radio station Phonic FM. Shot in their tiny basement studio, this film lays bare the passion and personalities of the dedicated DJ's that launch their voices onto the airwaves.
---
Resolutions
Heidi Jones, 2018, UK, Drama, 5mins
After a night of failed new year's eve celebrations, two very different women find common ground after discussing their approaches to risk taking.
---
Sump
Mike Wozniak, 2017, UK, Drama, 13mins
When Sally's husband is trapped in an underground cave during a diving accident she finds herself trapped in the company of a talkative constable and an unwelcome guest.
---
Venue: Exeter Phoenix, Studio 74