The 2017 Jarman Award Touring Programme
'+ Artist Q&A
Category
Book Now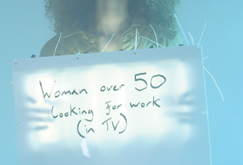 The 2017 Jarman Award Touring Programme
*A note on transaction fees
A small £1.50 fee is added to each transaction. This covers the cost of getting your tickets booked, that's everything from the booking software to card charges. We don't charge this to make a profit
The 2017 Jarman Award Touring Programme (15)
+ Artists Q&A With Adham Faramawy
Dir. Various, UK, 144mins, 2016
Showing Times:
Exeter Phoenix are pleased to host the national 2017 Jarman Award Touring Programme, including works from all this year's shortlisted artists, followed by an artist Q&A.
Inspired by visionary filmmaker Derek Jarman, the Jarman Award recognises and supports artists working with moving image and celebrates the spirit of experimentation, imagination and innovation in the work of artist filmmakers.
Come and see a programme of deep, sharp and, at times, playful moving image works taking on some of the biggest subjects of our times and engaging with the world around us. This year's Jarman Award shortlist are Lawrence Abu Hamdan, Oreet Ashery, Adham Faramawy, Melanie Manchot, Charlotte Prodger and Marianna Simnett.
The 10th anniversary edition of the Jarman Award celebrates an eclectic group of artists who resist being placed in a singular, defining box. Their practices are as diverse as the field of moving image itself. Each speaks with their own voice from their own place with their own visual style.
These artists' works are the result of sharp observation, complex intellectual and aesthetic inquiry, and depth of thought, but this does not make them devoid of humour and playfulness. They do not shy away from 'big' subjects, and they do so without beautifying, simplifying or turning to clichés. They touch on human fragility, the limitations and boundaries of the body, mental health, death in the digital age and the legacy we leave behind, gender stereotypes and sexuality.
The winner of the Jarman Award will be announced on 20 November 2017 at a ceremony at the Whitechapel Gallery, and will receive a £10,000 prize. The Award is supported by Channel 4, who have commissioned each of the shortlisted artists to produce a new film for their acclaimed Random Acts arts strand.
We will be joined by Adham Faramawy for a Q&A during the event.
Moving Image Programme
Part I:
Melanie Manchot, Out of Bounds (B), 2016, 12min
Charlotte Prodger, BRIDGIT, 2016, 32min
Adham Faramawy, Janus Collapse, 2016, 10min
Part II:
Marianna Simnett, The Needle and the Larynx, 2016, 15min
Oreet Ashery, Revisiting Genesis – Episode 2, 2016, 8min
Lawrence Abu Hamdan, Rubber Coated Steel, 2016, 22min
Melanie Manchot, Out of Bounds (A), 2016, 5min
About Film London Artists' Moving Image Network (FLAMIN)
Since 2003, Film London Artists' Moving Image Network (FLAMIN) has been at the very heart of the sector's development, bringing artist filmmakers to a wider audience away from the margins. We provide professional support and expert training along with valuable funding and national and international exhibition opportunities in galleries, cinemas and for broadcast. Funded by Arts Council England, FLAMIN has commissioned over 150 productions and supported the careers of countless other artists. Flagship projects from FLAMIN include the commissioning fund FLAMIN Productions and the annual Film London Jarman Award.
@FL_FLAMIN
#JarmanAward
Venue: Studio 74, Exeter Phoenix