This event has passed.
T2: Trainspotting 2
Thu 01 Jan 1970 - Thu 01 Jan 1970
Category
Book Now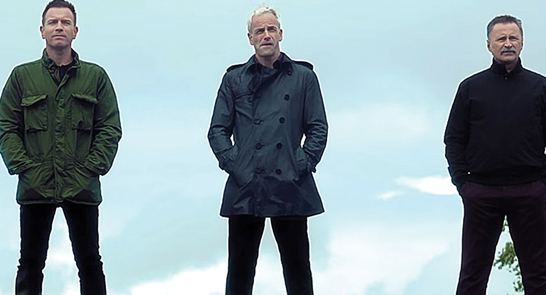 T2: Trainspotting 2
*A note on transaction fees
A small £1.50 fee is added to each transaction. This covers the cost of getting your tickets booked, that's everything from the booking software to card charges. We don't charge this to make a profit.
T2: Trainspotting
Showing Times:
Fri 24 Feb | 2.30pm & 6pm
Sat 25 Feb | 6.30pm
Mon 27 Feb | 7.30pm
Wed 1 Mar | 8.30pm
Thu 2 Mar | 6pm & 8.30pm
Director: Danny Boyle
Starring: Kelly Macdonald, Ewan McGregor, Robert Carlyle
UK, TBC mins, 2017
The original cast return and once again join forces with multi-award winning director Danny Boyle to deliver the super-highly anticipated sequel to Trainspotting.
Contemporary and innovative Boyle wont disappoint with hints at nostalgic references and unflinching delivery from McGregor his cast mates. Will history repeat itself?



Venue: Studio 74, Exeter Phoenix