This event has passed.
Sure Moon present Idris Elba
Category
Book Now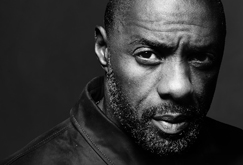 Sure Moon present Idris Elba
*A note on transaction fees
A small £1.50 fee is added to each transaction. This covers the cost of getting your tickets booked, that's everything from the booking software to card charges. We don't charge this to make a profit.
Sure Moon Present
Idris Elba
Idris Elba is far from your average actor turned musician having begun his career as a DJ long before finding fame on the screen. Whether spinning surprise sets in small east London bars, thrilling thousands in the world's top clubs, or warming up for Madonna – Idris' credibility as a DJ & selector is without question.
Now Idris is back in a big way; alongside several roadblock appearances at Snowbombing, Ibiza Rocks & Glastonbury, Idris has established yearly residencies at top Ibiza party destinations including Pacha & Pikes. Between these headline appearances Idris has also found time to produce remixes and genre-spanning album projects including a remix of Skepta's crossover hit Shutdown, his own Nelson Mandela inspired i Mandela album and his forthcoming Murdah Loves John inspired by his role as TV Detective John Luther.
With support on the night from Mongo, Kowala, Wild Sleep and Eden, this is all set to be one of the biggest nights in Exeter this year.
Venue: The Lemon Grove, University Of Exeter