This event has passed.
Sophia Wormald
Thu 01 Jan 1970 - Thu 01 Jan 1970
Category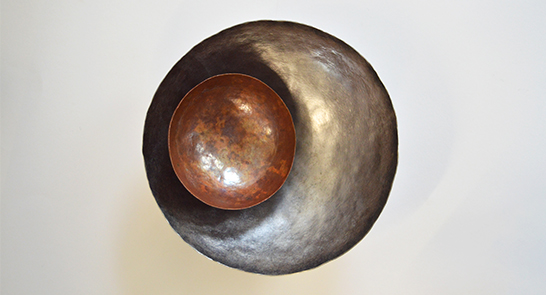 Sophia Wormald
GALLERY333
Sophia Wormald
---
traditionally the bowl represents woman or womb, water is
also a feminine element. The bowls are not
just finished items, they are a physical
representation of the energy
that has created them.
their audible
potential
is an
exa-
mple
of
our
isom-
orphic
relationship
with vibration.
the process of creating
these bowls is an endurance
based, monotonous, repeptative
exercise, but forming these physical objects
is a meditative activity promoting stilness and the
recognition of unity. the bowls represent my own consciousness.
---
VENUE: GALLERY 333, EXETER PHOENIX
An intimate window gallery for micro-installations and sculptural interventions.