Social [practice]: #4 Recipe Collective
Category
Book Now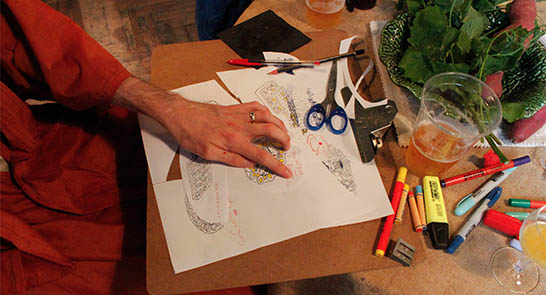 Social [practice]: #4 Recipe Collective
*Subject to a £1 ticketing system charge. We don't charge this to make a profit. Find out more >>
Social [practice]
Social [practice] sessions offer an alternative forum for artists and creative producers to explore sharing / meeting and making / hosting / skill exchange and collaborative practice.
Meet and make together over a drink with a series of practical projects hosted by creative practitioners.
Social [practice]: #4 Recipe Collective
Recipe Zine Workshop
Bring and swap your recipes and foodie tips with other participants – using collage, drawing, and photocopying to make your own DIY zine recipe book to share.
All materials provided
The session is inspired by community cookbooks of the 1970/80s, which where often cheaply produced and included more than just recipes. These zines/pamphlets shared different food cultures and skills and were intended to bring about more connectedness.
Zines are small cheap booklets or pamphlets that can be about anything, and made by anyone.
Venue: The Workshop, Exeter Phoenix