This event has passed.
Shred Kelly
Category
Other Information
standing
Book Now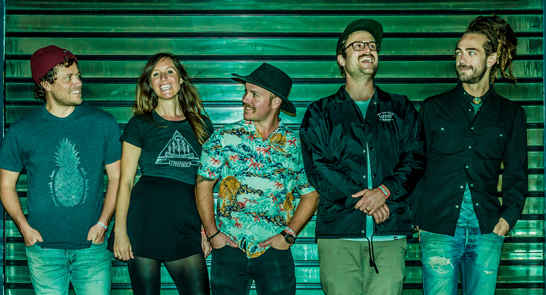 Shred Kelly
*Subject to a £1 ticketing system charge. We don't charge this to make a profit. Find out more >>
Shred Kelly
Soaked in electric crescendos and folk tinged sing-along anthems, Shred Kelly is known for their high energy live show that ignites dance floors with their alternative folk sound. Over three albums and countless tours, the five British Columbians have developed their signature sound by taking inspiration from the mountains they hail from and the people who inhabit them. Shred Kelly has seamlessly fused traditional instrumentation with modern rock, presenting a sound that is both unique and compelling.
Shred Kelly has produced their most ambitious project yet with their fourth album Archipelago. The collaborative song writing of Tim Newton, Sage McBride, Jordan Vlasschaert, Ty West, and Ian Page-Shiner have pulled inspiration through individual experiences and musical influences. The result is a dynamic and cohesive collection of dreamy, yet explosively exciting songs dipped in themes of relationships and the world in the modern age. Using traditional instrumentation at the base of the songwriting, the album explodes into a symphony of sounds incorporating banjos, ukuleles, synthesizers, guitar hooks, harmonies and pulsing beats.
'Boisterous, in-your-face folk music'
EXCLAIM
'Cutting through the haze of indie folk rock with a wide variety of tones and moods that could please even the most uncompromising of listeners'
AESTHETIC MAGAZINE
'Shred Kelly play fresh, catchy, fast-paced folk-rock with lots of memorable hooks and a good shot of pop appeal.'
MUSIKWOCHE



Venue: Exeter Phoenix Voodoo Lounge