Rivers Of The World
Walkway Gallery
Thu 01 Jan 1970 - Thu 01 Jan 1970
Category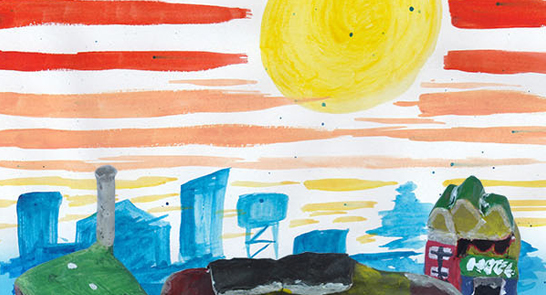 Rivers Of The World

Walkway Gallery
Rivers Of The World
A Thames Festival Trust project delivered in partnership with the British Council
A magnificent exhibition of river-inspired artwork created by young people around the world working in collaboration with professional artists to explore and express what rivers mean to communities today.
This year we have worked with young people from Barking & Dagenham, Exeter, Worcester, Kenya, Malawi and Palestine who are in year one of the project alongside Bromley & Bexley, Hull, Reading, Nepal, Nigeria and Sierra Leone who are in year two. The exhibition will feature work from Exeter and Malawi.
Rivers of the World has worked with 30,000 12-14 year olds across the UK and in 30 countries around the world to inspire young people about rivers through art and creativity.
#riversoftheworld
Find out more about the project: riversoftheworld.org
Supported by Arts Council England and Foyle Foundation.
VENUE: WALKWAY GALLERY, EXETER PHOENIX
Community based exhibitions from local groups, projects and creative activities.