This event has passed.
Phonic FM Xmas Party
Category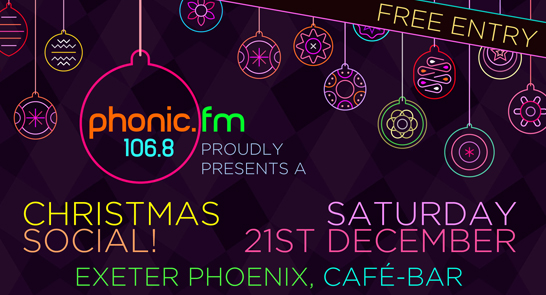 Phonic FM Xmas Party
Phonic FM Xmas Party
Free Phonic FM Party in the Café-Bar!
Hear an eclectic range of Phonic FM DJs from 7.30pm to midnight: Marian Holding's party pop, Premal Bhatt's Asian dance music, John Mander's funk & soul; Truck T's funky drum'n'bass, Richard Trump's punk & ska, and Steve The Well Raver's trance and old school.
Come along and enjoy a varied range of styles are unlikely to hear together anywhere else on one night!
---
VENUE: EXETER PHOENIX