This event has passed.
Occupy The Airwaves
Dreadnought SW
Category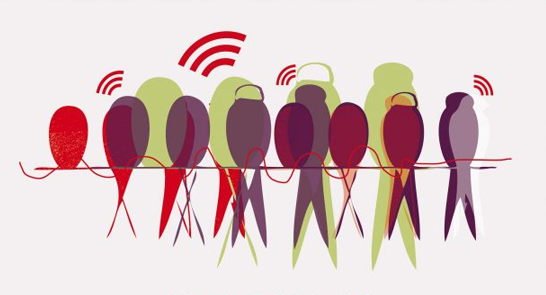 Occupy The Airwaves
Dreadnought South West
together with our partners PhonicFM & Exeter Phoenix Arts Centre
proudly presents
Occupy The Airwaves
---
Celebrate International Women's Day on Sunday 8th March 2020
---
Our 5th year of Occupying the Airwaves!
Don't Miss 16 hours of amazing radio – music & conversations (8am – 12am) Composed, designed, produced & presented by women & girls It's going to be a wonderful day! Get involved by listening in or come and take part during the day in the Workshop Space.
Contact us for more details on info.dreadnoughtsw@gmail.com
---
8 – 9am: Waking up to IWD! The Breakfast show with Josie Sutcliffe, Natalie McGrath and Kerrie Seymour
9 – 10am: Exeter Communities Together with Eleanor Spencer and Guests.
10 – 11am: The Invisible Woman – Mandy and Nicola from Devon Rape Crisis and Sexual Abuse Services discuss an innovative new project looking at supporting women over the age of 55 and explore how women in Devon are celebrating being an older women this International Women's Day.
11am – Midday: The Arab Woman in Exeter with Sharifa Hashem and Dalal Al Mousalli
Midday – 1pm: Women in the NHS with Sharifa Hashem and local guests: Sarah James, deputy director of quality at south western ambulance service and Meredith Rawlins, newly qualified paramedic.
1 – 2.30pm: Speaking Out with Cathy Towers and Jenni Watters, with live music from singer songwriter Sabrina Fletcher.
2.30 – 3pm: Josie Sutcliffe Occupies the Airwaves
3 – 4pm: Mothers Who Make with Lizzy Humber, Estelle Buckridge and Sophie Lovett.
4 – 5pm: Nicki Glassbrook talking with the Resilient Women Group from CoLab
5 – 6pm: – Possible Lives with Dr Katie Newstead, Gillian Taylor, and guests, artist Sue Austin and Amanda Lynch.
6 – 7pm: Windrush Women of Devon with Sandhya Dave and Guests Faye Doris, Nadia Gorton & Candace Pavy. Stories of women connected to the Windrush generations & Islands and their amazing contributions to our Devon community and their views on the recent scandal.
7 – 8pm: Living With Nature: Women and Trees what can we learn? Hosted by Michelle Ridings, with guests including Miriam Jangles.
8 – 9pm: Women on Wheels with Kerrie Seymour and Guests.
9 – 10pm: Electronica hosted by Natalie McGrath with Helen Connole.
10 pm – Midnight: The Late Late Show with Lande Hekt.
---
---
Venue: Exeter Phoenix