Nhair
Exeter Fringe Festival
Category
Other Information
14+ (Some strong language)
Book Now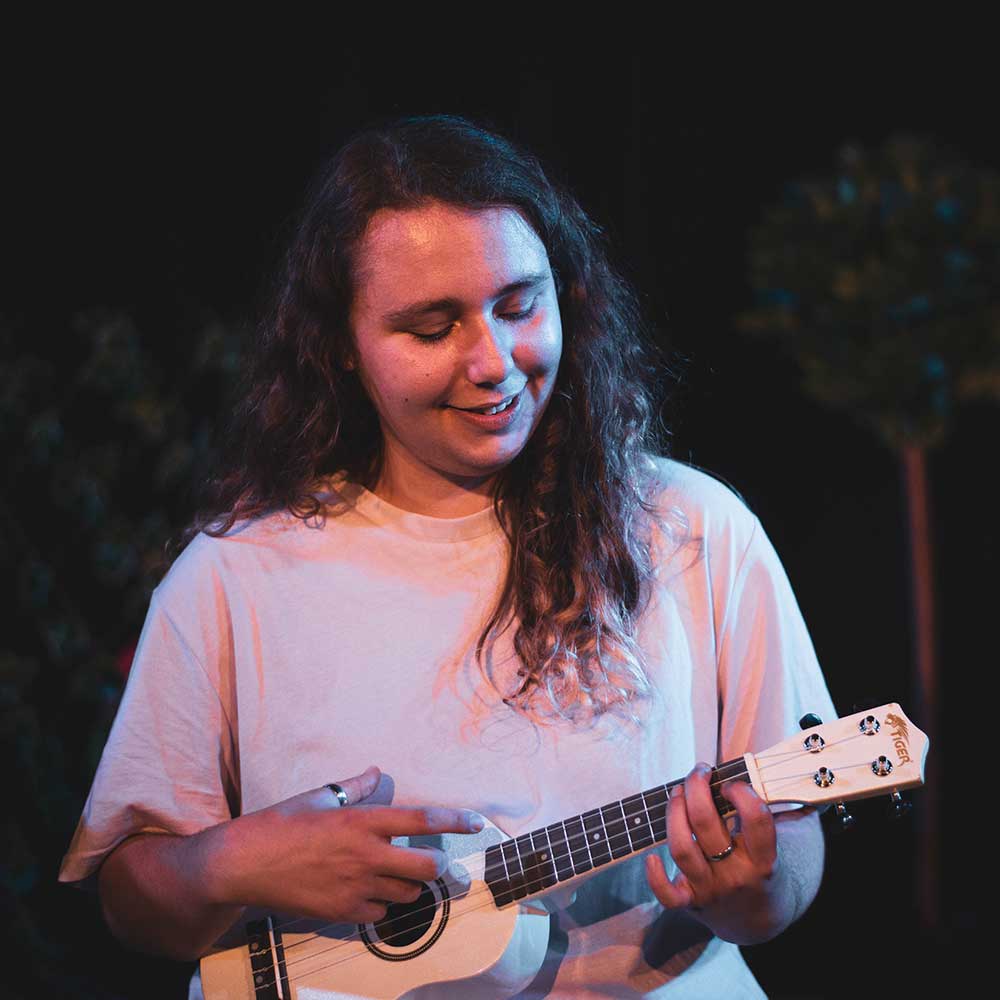 Nhair
Conny Hancock
Conny can't get her garden to grow. She's tried everything and honestly? It's beginning to piss her off. On top of that, she's trying to navigate tricky love interests, frustrating doctors appointments, and a new career. Oh. And she's also really hairy.
Conny Hancock presents a light-hearted one-woman show touching on her lived experience with having polycystic ovarian syndrome.
Nhair is a hilarious, empowering and brutally honest ode to self-love, exploring what it's like to not quite fit into the mould of a stereotypical woman. Expect laughs, cries, and awful ukulele playing.
---
Part of Exeter Fringe Festival | Mon 11 – Sun 17 Oct
Exeter Fringe Festival is making a comeback this October by entertaining audiences and supporting local theatre makers in person. From Mon 11 to Sun 17 Oct, the Exeter Fringe Festival, supported by Exeter Northcott Theatre, will include live performances, running alongside a research and development programme, work in progress showings and panel events. The festival will take place in person, with Covid guidelines in place to ensure safety of audiences and performers.
---
Creative Details
Performed, written and produced by Conny Hancock. Including voice overs from Jodie Paget, Jessie Pardoe and Lorin Henderson. Dramaturg Mich Sanderson and Jodie Paget. Lighting and sound design by Alex Latham.
Nhair is supported by Verity, a UK charity for those with PCOS, as well as having previously received support from Hall for Cornwall, Bath Spa Showcase Enterprise Fund and Greedy Pig Theatre Company.
---
'Nhair is a joy to watch'
★★★★ –  Alexandra Ricou
---
VENUE: Studio 1, EXETER PHOENIX
---
*Subject to a £1.50 ticketing system charge. We don't charge this to make a profit. Find out more >>