Laura Robertson
Sat 09 Jul 2022 - Sun 04 Sep 2022
Category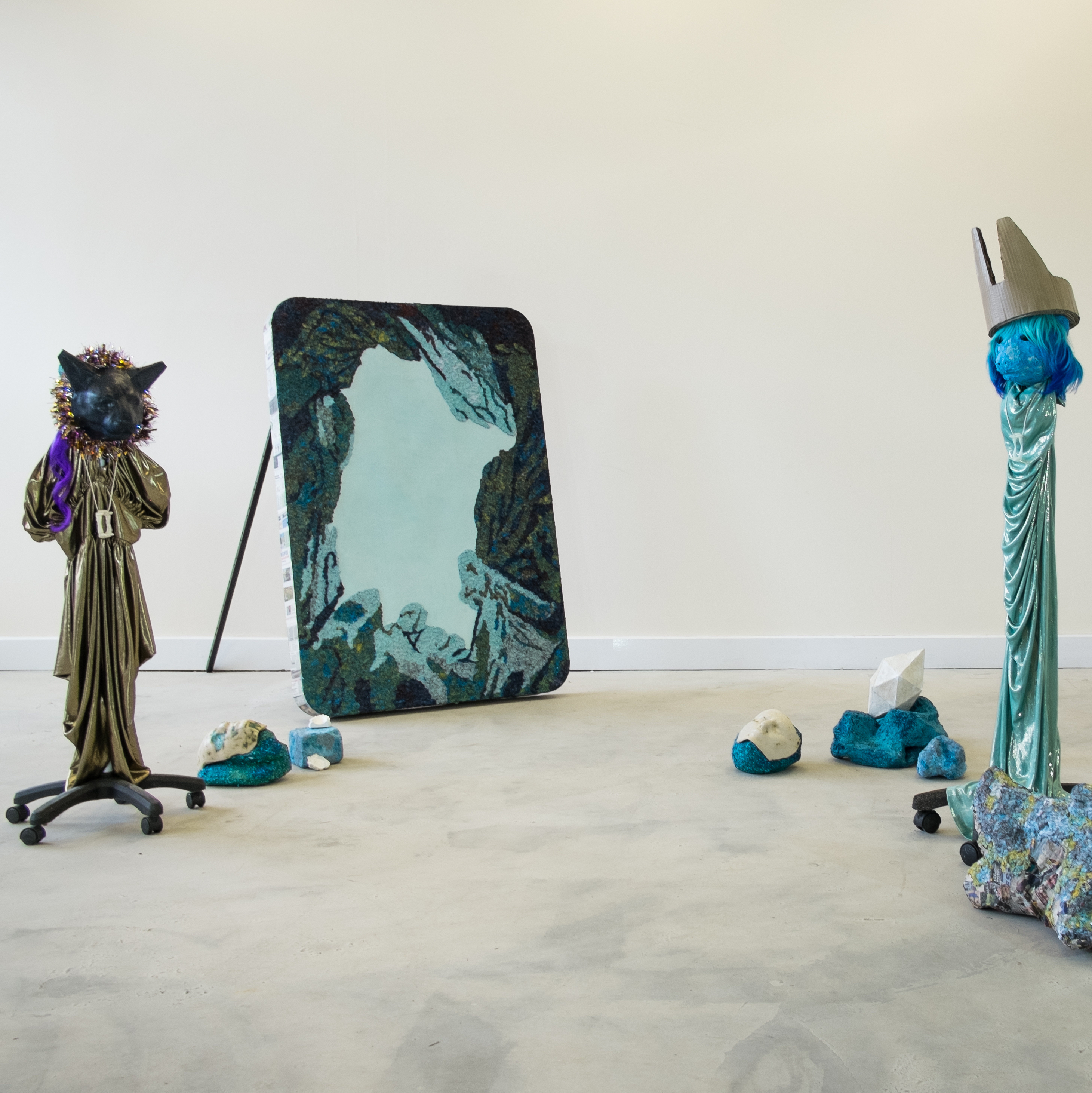 Laura Robertson
A new work by Laura Robertson who examines what it means to be a body in an unstable world and how this might be responded to through alternate cosmologies. Robertson uses expansive installation, sculpture and events as a means of embracing the incomprehensible and staging alternatives outside popular paradigms.
The work comprises combinations of paper pulp and ceramics with found materials such as discarded fancy dress accessories or perishables. Papier-mâché Sphinx's wear fluffy wings and masks, whilst a seemingly rogue cucumber is used in reference to viral 'cat and cucumber' videos. In other work, materials such as loft insulation stand in for the everted body; draped and torn across a rough shod wood support.
Bodies, Sphinx icons and meme culture are blended into prop like forms, characters and costumes; allowing for multiple people and objects to overlap as protagonists of the same story.
---
VENUE: GALLERY 333, EXETER PHOENIX
An intimate window gallery for micro-installations and sculptural interventions.