Hospital Rooms
Phoenix Gallery
Fri 03 May 2019 - Sun 30 Jun 2019
Category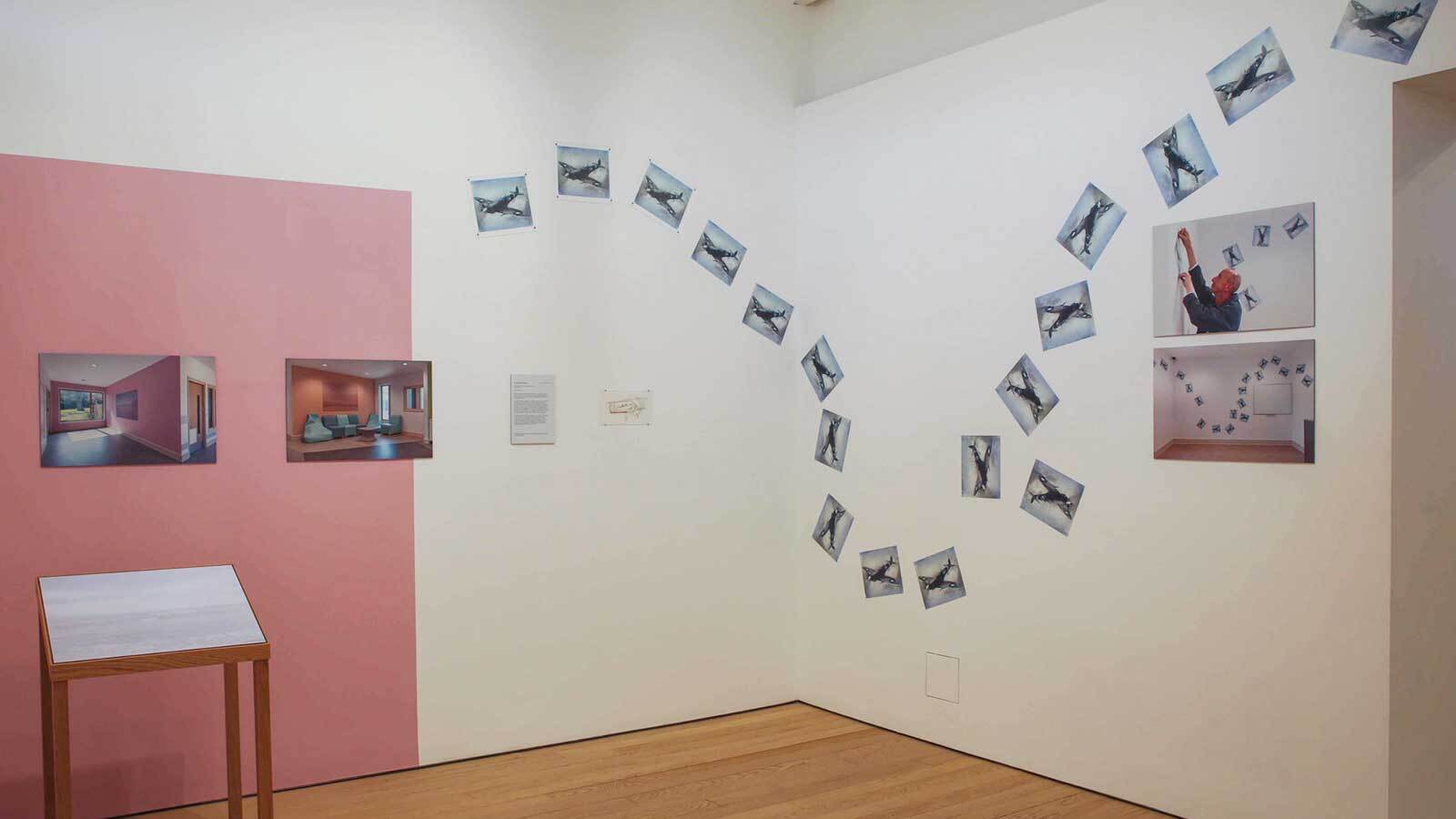 Hospital Rooms
Hospital Rooms is an arts and mental health charity that commissions extraordinary artworks from an impressive roster of award winning and acclaimed artists for NHS mental health inpatient units across the UK.
In 2019 they ran a project in Exeter with Devon Partnership NHS Trust for which new works have been created by Julian Opie, Mark Titchner, Sara Berman, Nina Royle, Tim A Shaw, Tamsin Relly, Jon Emmony, Susie Hamilton, Rose Pilkington, Lucy Stein, Grenville Davey and Bindi Vora.
This exhibition formed an opportunity to share and discuss the work of Hospital Rooms, the creation of this new work and some of the issues surrounding art and mental health.
---
Exhibition Photographs
---
Additional Activity
Hospital Rooms Exhibition Preview
Thu 2 May | 6pm-8pm | free
A first chance to see the exhibition over a glass of wine.
Artist's Talk: Mark Titchner
Wed 8 May | 6pm | Free
Hospital Rooms artist Mark Titchner discussed his practice, which focuses on an exploration of words and language ranging from the quasi-mysticism of corporate mission statements to the maxims of revolutionary socialism.
Artist's Workshop: Susie Hamilton
Sat 25 May | 11am-12.30pm | £5
Using poems as a starting point, Hospital Rooms artist Susie Hamilton lea a workshop where you will be able to make your own bold and dynamic paintings, drawings and collages.
Curator's Talk
Sat 25 May | 2.30pm | free
Hospital Rooms founders Tim Shaw and Niamh White spoke about the charity's work, past and present projects and the current exhibition.
Artist's Workshop: Jon Emmony
Sat 8 Jun | 11am-12.30pm | £5
Hospital Rooms artist Jon Emmony led a sculpture workshop forming shapes and textures based on the landscape, then 3D scanning and enhancing them using digital software.
Artist's Talk: Nina Royle
Sat 8 Jun | 2.30pm | free
Artist Nina Royle spoke about her practice of making paintings on sculpted panels as an expression of landscape, weather, corporality and time and about working with Hospitals in Exeter.
---
VENUE: PHOENIX GALLERY, EXETER PHOENIX