First Love (15)
Thu 01 Jan 1970 - Thu 01 Jan 1970
Category
Other Information
Subtitled
Book Now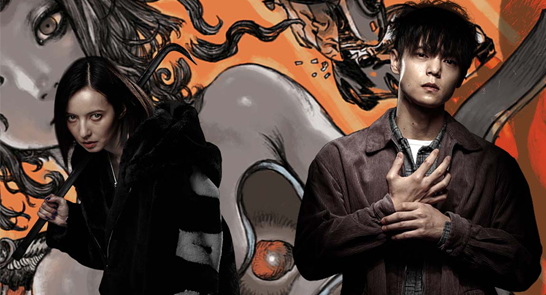 First Love (15)
*Subject to a £1.50 ticketing system charge. We don't charge this to make a profit. Find out more >>
First Love (15)
Hatsukoi
Dir. Takashi Miike
2019 | 108 mins | Japan, UK
Japanese with English Subtitles
---
SHOWING TIMES:
Fri 28 Feb: 8.45pm

Sun 1 Mar: 1pm
---
TICKET PRICES:
£8* – Standard
£5* – Student / Under 25
£5* – Screenings Before 5pm (Excluding Sunday screenings)
£21* – 3 film tickets for £21
---
Prolific auteur, Takashi Miike's most recent film proves he is at his most fun and anarchic with this genre blending, noir-tinged story exploring Tokyo's underworld.
Leo, a promising young boxer is on the brink of death when he meets Yuri a woman sold into prostitution. When Yuri gets caught in the crossfire during a fight over stolen drugs all hell breaks loose. Yet, love prevails and as the pair fall head-over-heels for each other Leo and Yuri take off together in a True Romance-style all-nighter that involves decapitations, shoot-outs and car chases.
First Love is 21st-century Miike through and through.
---
---
VENUE: EXETER PHOENIX, STUDIO 74