This event has passed.
Critical Sound
Category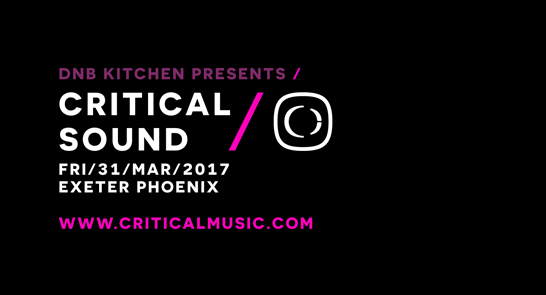 Critical Sound
*A note on transaction fees
A small £1.50 fee is added to each transaction. This covers the cost of getting your tickets booked, that's everything from the booking software to card charges. We don't charge this to make a profit.
Critical Sound team up with DNB Kitchen and headliners Emperor, Kasra and Signal.
CRITICAL SOUND
Conceived by D&B visionary Kasra back in 2002, the Critical Music name has since blossomed into one of the most successful independent record labels in the UK today. Grown from a simple idea driven by a commitment to putting out the best music the scene has to offer, it has now become one of the most well respected electronic dance music labels in the UK. Nurturing new talent and releasing some of the freshest breaks and beats from the cream of the scene, it has gone on to build a loyal following around the world driven on by Kasra's never ending quest to release quality underground bass music.
Room 1
Emperor
Kasra
Signal
Stokka
Komplex
Deekay
Hosted by Remidy and Jolla.
Room 2
To be announced.
Venue: Exeter Phoenix