Christine Tobin
'+ Paul Muldoon
Category
Book Now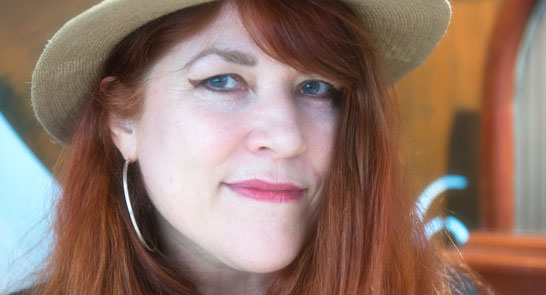 Christine Tobin
*Subject to a £1 ticketing system charge. We don't charge this to make a profit. Find out more >>
CHRISTINE TOBIN – PELT
With Paul Muldoon
An integral part of the UK music scene for many years, Christine Tobin is renowned for her unique rich voice and original compositional style. In 2018 she is touring her critically acclaimed album Pelt.
Pelt is Christine's settings of poems and lyrics by contemporary Pulitzer Prize winning poet, Paul Muldoon. A stellar band will join her for these performances and Paul Muldoon will make a guest appearance at the Exeter show.
Christine's band for this tour will feature Richard Jones violin, Kate Shortt cello & backing vocals, Gareth Lockrane flutes, Phil Robson guitar & electronics, Steve Hamilton piano, keyboard & laptop, Dave Whitford double & electric basses & Simon Lea drums.
****
'Pelt strikes that most elusive of balances between familiarity and strangeness, by turns recalling Tom Waits, Kate Bush and Joni Mitchell, without being beholden to any particular genre or influence… music that veers from grungy, post-industrial grooves to wispy romanticism to abstracted contemporary classical, all played with punkish attitude…'
THE IRISH TIMES
**** 'PELT is marked by its timbral richness and breathtaking imaginative scope… a remarkable equipoise of the hard-hitting and the understated… one of the year's must-hear albums.'
JAZZWISE
'Gorgeous affecting and deeply human'
THE GUARDIAN
VENUE: EXETER PHOENIX