This event has passed.
Uncut Gems (15)
Thu 01 Jan 1970 - Thu 01 Jan 1970
Category
Book Now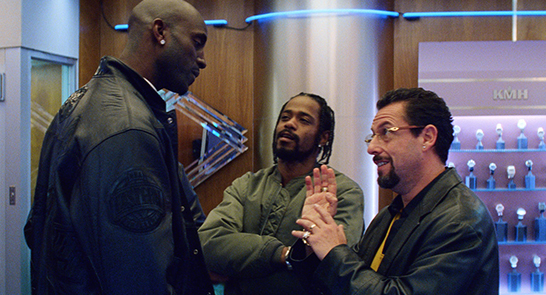 Uncut Gems (15)
*Subject to a £1.50 ticketing system charge. We don't charge this to make a profit. Find out more >>
Uncut Gems (15)
Dir. Josh & Benny Safdie,
2019, 135 mins, USA
SHOWING TIMES:
Fri 24 Jan – 8.30pm

Mon 27 Jan – 7.30pm

Tue 28 Jan – 7.30pm

Wed 29 Jan – 8.30pm
---
TICKET PRICES:
£8* – Standard
£5* – Student / Under 25
£21* – 3 film tickets for £21
---
The Safdie brothers return with an electrifying follow-up to Good Time.
Charismatic New York City jeweller and compulsive gambler Howard (Adam Sandler) is relentlessly on the lookout for his next big score making high-stakes bets in the pursuit of the ultimate win. When he comes into possession of a rare, valuable opal, it sets into motion a heart-stopping chain of events that will either finally put him on top—or ruin him once and for all.
With Sandler's career best performance UNCUT GEMS is an exhilarating, adrenaline-inducing film with a live-wire energy that grabs you from the first frame and refuses to let go.
---
---
VENUE: EXETER PHOENIX, STUDIO 74