Sweeney Todd
Shotgun Theatre
Thu 01 Jan 1970 - Thu 01 Jan 1970
Category
Book Now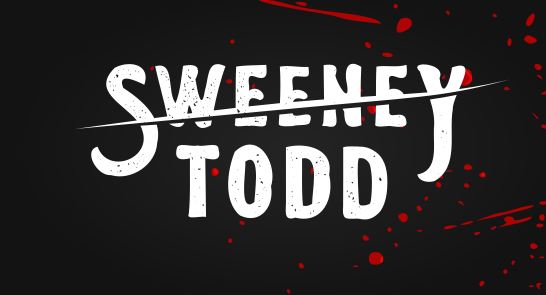 Sweeney Todd
*Subject to a £1.50 ticketing system charge. We don't charge this to make a profit. Find out more >>
Shotgun Theatre
Sweeney Todd
---
Show Times:
Mon 13 Jan: 7.30pm
Tue 14 Jan: 7.30pm
Wed 15 Jan: 7.30pm
Thu 16 Jan: 7.30pm
---
TICKET OFFER – SAVE £6
Explore more of our theatre and performance programme, and enjoy money off your tickets! Save £6 when you book for three shows from our performance programme.
Book any three theatre or dance shows and your £6 discount will be applied automatically.
---
With it's grizzly tale and iconic score, Sweeney Todd's story of revenge has been well attended so far – but it's time for Shotgun's production to turn the tables on the story you know.
Sweeney Todd, an escaped convict has returned to London to right the wrongs done unto him by the corrupted authorities. On his return, however, he finds his wife and daughter gone. He soon meets the young, widowed Mrs Lovett, proprietor of a struggling pie shop who persuades Sweeney to take up his old profession as a barber, with deadly intentions.
Set in the midst of the investigation (and resulting media storm) of the gruesome deaths, this production of Sweeney Todd reframes the ballad as Mrs Lovett's tale; After a life of poverty and neglect, she will stop at nothing to get the life she believes she deserves, even if that means manipulating a vulnerable man past the point of petty revenge – into murder.
---
VENUE: EXETER PHOENIX, Auditorium