LGBTQ+ And Friends Ceilidh
Category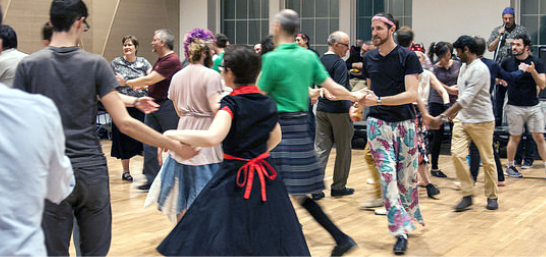 LGBTQ+ And Friends Ceilidh

LGBTQ+ And Friends Ceilidh
A Ceilidh, or Barn Dance, is one of the easiest to do yet most fun activities there is.
Music is provided by local group Pigs Might Fly, well known for their driving beat that means you just can't stop dancing. The caller, Jeremy Child, is internationally renowned and has many years experience at getting even complete beginners up and dancing and having fun.
This dance is gender free, and all are welcome regardless of Gender or Sexual Orientation, either of birth or of expression.
You don't need to bring a partner, or to have been to a barn dance before. Just come along and have the time of your life!
Tickets on the door.
Venue: Exeter Phoenix Voodoo Lounge