Jacqueline Saphra and Melanie Branton with Michelle Madsen
Category
Book Now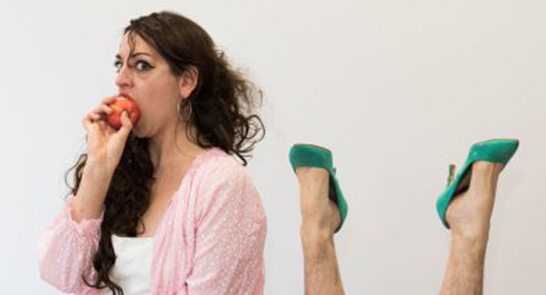 Jacqueline Saphra and Melanie Branton with Michelle Madsen
*Subject to a £1 ticketing system charge. We don't charge this to make a profit. Find out more >>
Jacqueline Saphra and Melanie Branton with Michelle Madsen
Jacqueline Saphra's collection from Nine Arches Press, 'All My Mad Mothers', was shortlisted for the 2017 T.S. Eliot Prize and in the same year 'A Bargain with the Light: Poems after Lee Miller' was published by Hercules Editions. She lives in London and teaches at The Poetry School.
Melanie Branton's first collection of poetry is 'My Cloth-Eared Heart' (Oversteps Books, 2017); her second will be published by Burning Eye in late 2018. Her full-length poetry show has been showcased at the Edinburgh Fringe and she represented Bristol at the Superheroes of Slam 2017 national finals.
Michelle Madsen is a poet, theatre maker, activist and investigative journalist. From giant salad tosses to interpretive haiku to compulsive mountaineering, Michelle's work uses the absurd, the unexpected and the subversive to question power, privilege and the structures we live by.
Find the full programme here >>
Venue: Exeter Phoenix, Dance Studio