The Simmertones
With support from The Embezzlers and The Reggaskas
Category
Book Now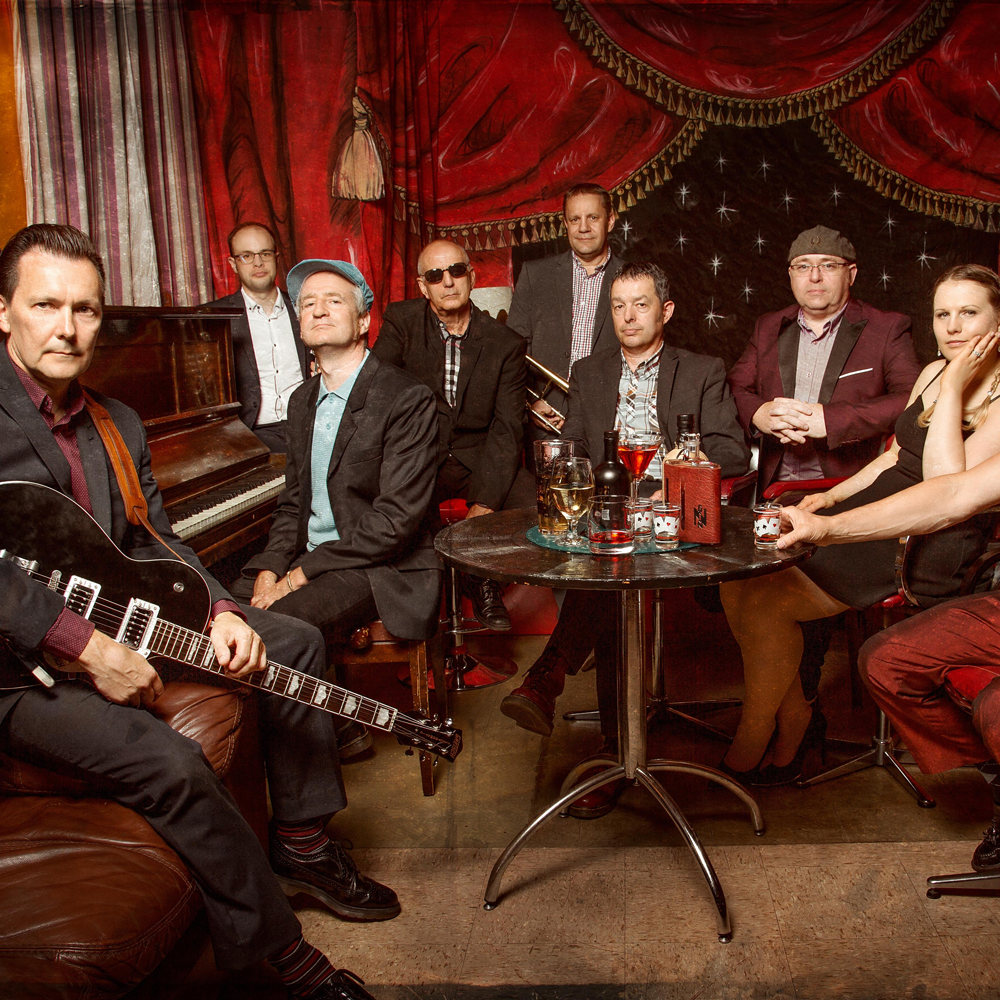 The Simmertones
This event was originally scheduled for Sat 30 Jan but has been rescheduled to Sat 29 Jan 2022 due to COVID-19. Original tickets will remain valid and the box office team will be in touch with affected ticket holders to let you know your options.
---
With Support From
+ The Embezzlers
+ The Reggaskas
---
Over the past decade The Simmertones have established themselves as one of the UK's leading authentic ska and reggae bands. These nine South West musicians regularly get packed venues and festivals jumping with their exciting and infectious live sound.
The band are frequently played on BBC Radio 2 and BBC 6 Music, particularly by Jo Whiley and Steve Lamacq, who have playlisted their songs Run For Your Life, Perhaps, Perhaps, Perhaps and Dr Who.
The spring of 2018 saw the release of an eagerly awaited, brand new studio album entitled 10 Feet Tall. The Simmertones' previous album Something For The Weekend? won Best Album at the South West Music Awards in 2013. The album received worldwide airplay, as well as rave reviews from Ruby Turner and members of The Specials and Madness.
---
'Really great to see this hardworking, dedicated band pushing on with confidence. Real infectious and got me bopping along!'
RUBY TURNER
'This Simmertones album is so uplifting! Hypnotic, thirst inducing tunes.'
LEE THOMPSON, MADNESS
---
The Embezzlers
The Embezzlers are a 6 piece, 100% Live, ska band based in Exeter, Devon. Playing the best in ska and 2tone from Desmond Dekker, Toots and Jimmy Cliff to The Specials, The Selecter, Madness and The Beat, and there's even a tiny little bit of The Clash thrown in for good measure!
Going back to the late 70s and early 80s the sounds of the likes of  Madness, The Selecter and The Specials were floating around on the airwaves, uplifting the spirits. That music still does that to this day because ska and 2tone is a movement that unites people. 
Comprising of a bunch of highly experienced and extremely dedicated musicians , The Embezzlers have every base covered with a top notch horn section, killer keys, perfect off beat strings, crazy tight drums and all fronted by 'Murph', a front man with more energy than a gallon of Red Bull! If you can keep up with him, then you are a true 'Bezzler!
---
The Reggaskas
The Reggaskas are an eight-piece female-fronted band, with a strong rhythm section accompanied by a lively horn section. Performing unique original songs and a few covers with an energetic reggae/ska vibe, which guarantees to get the crowd dancing.
Founded in 2014, The Reggaskas first single Who's the Daddy went down a storm.  Releasing their first album called Long Way Home in 2016, which has been played across local and national radio stations. Playing live at many festivals, weddings, and pubs over the years, this is a band not to be missed. Creating that unique sound has to be the bond between the band-members who share the same passion for the music and the creative spark to make something unique.
The band's line-up consists of two lead vocals and front-girls Lizy Eames and Rozie Bond. On horns, we have Mike Bourne on Saxophone, and Steve (Fester) Bourne on Trumpet. The unmistakable rhythm section we have Ken Taylor on the keyboard, Chris Reeves playing lead guitar, Dave Nicholson on Bass, and Harry Colridge on drums. With a new album in progress, which I'm sure will bring you that unique Reggaskas sound which they create live on stage.
---
Venue: Auditorium, Exeter Phoenix
---
*Subject to a £1.50 ticketing system charge. We don't charge this to make a profit. Find out more >>