Studio 74 Showing Times
Category
Studio 74 Showing Times
Welcome to Studio 74 – the home of independent cinema in Exeter. With a growing programme of first-rate films, eye opening documentaries and special screening events, there has never been a better time to visit Studio 74.
What's more, Studio 74 is helping keep Exeter green – its solar panels have generated enough power to screen over 4000 films!
---
October Showing Times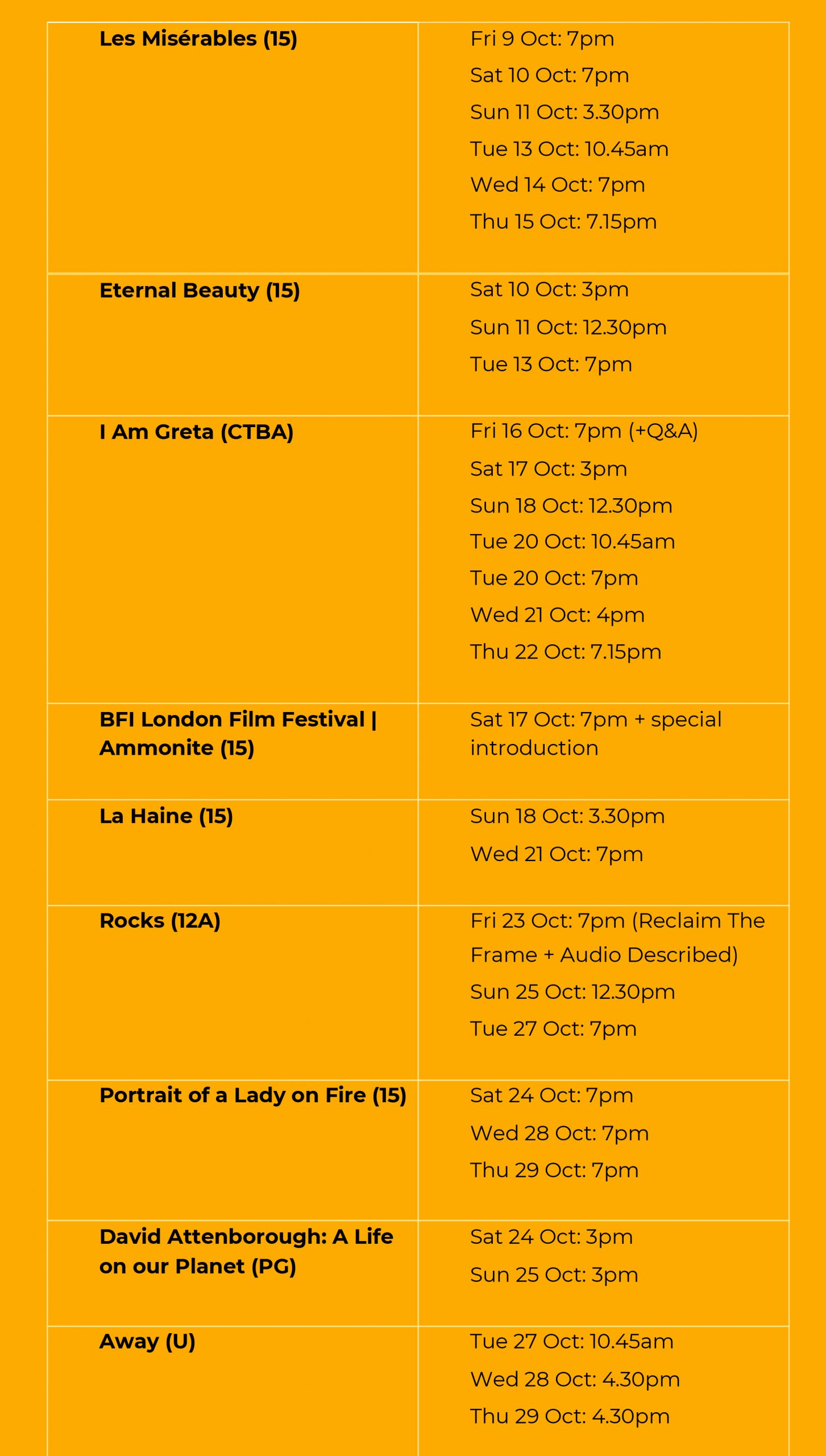 ---
Please note – film showtimes are updated and added to regularly.