Scratch Night
Category
Other Information
Reason To Create
Price
Pay what you decide
Book Now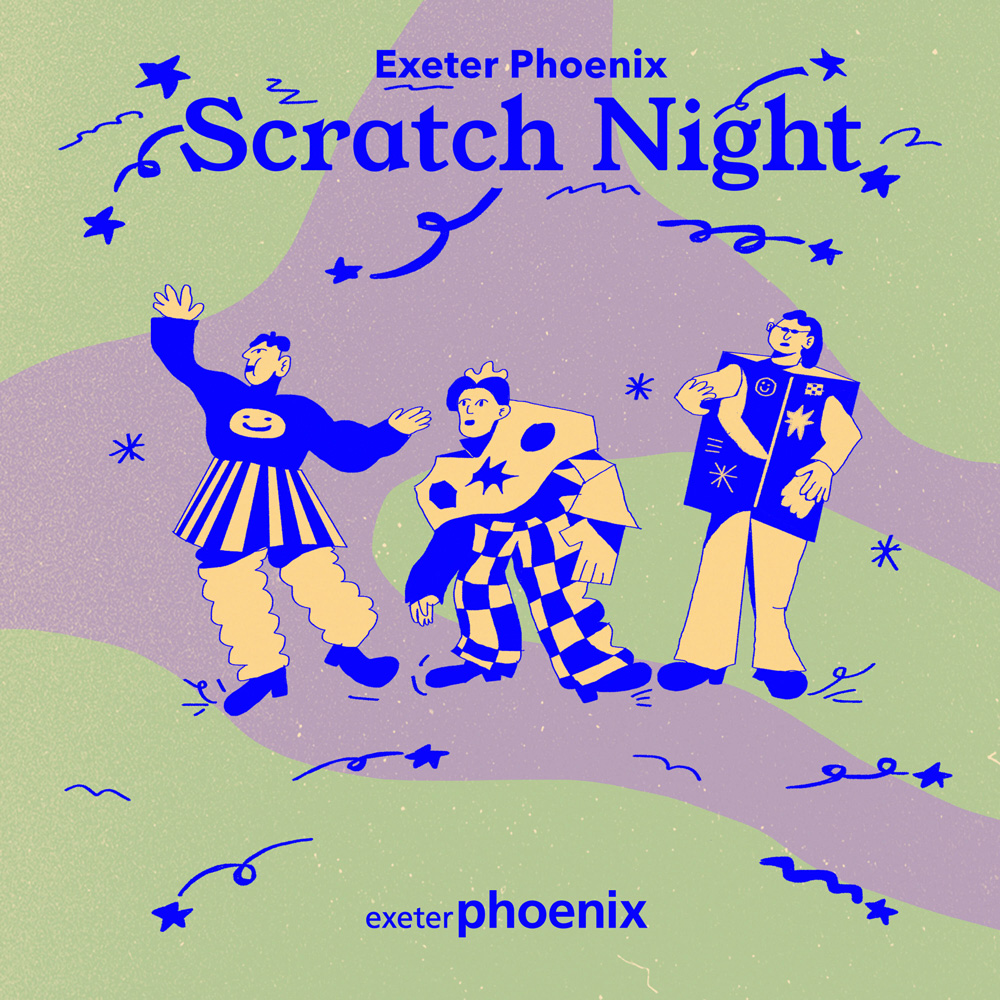 Scratch Night
Has lockdown provided you with a chance to write the first draft of that script you'd been meaning to write? Or practice some new choreography in your garden? Got a bunch of new ideas, but no platform to share them? Here's your chance! Exeter Phoenix is launching a new scratch night for the city.
Join us in Exeter Phoenix's main auditorium for a pay-what-you-decide evening dedicated to sharing new work and celebrating the return of live performance.
Want To Perform?
If you are interested in performing at an upcoming Scratch Night please contact Naomi by emailing naomi.turner@exeterphoenix.org.uk to register your interest.
---
REASON TO CREATE
A celebration of our cultural community  | Mon 9 Aug – Sun 15 Aug
Reason to Create is a pop-up festival in which we celebrate and showcase some of the incredible versatility, resilience and creativity of members of our city's cultural community.
We have thrown our doors open for a week of free, low cost and pay-what-you-like events created by artists from our Creative Hub, that span a range of art-forms in a range of spaces in and around our building. Expect to find theatre shows, comedy, music, film & art, an insight into creative processes, networking events and a vibrant range of exciting, fresh ideas on show.
Inspired by the artists who told us that Exeter Phoenix offered them 'a reason to create' over lockdown, we are offering this platform to artists and audiences alike to get a taste of some of what makes the cultural community we share so special.