Come As You Are Festival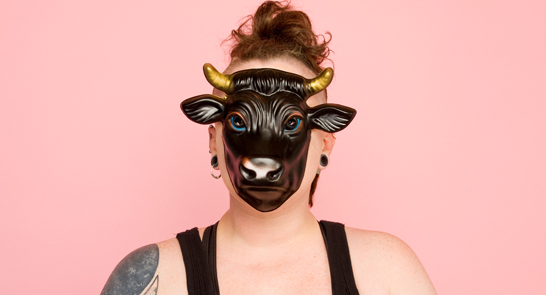 GENDER DIVERSITY TAKES CENTRE STAGE IN EXETER
This November, city-centre arts venue Exeter Phoenix presents a festival that celebrates and interrogates issues around gender identity. Come As You Are Festival sees a weekend of theatre, discussion, poetry, questions, comedy and much more that will take over the venue from Saturday 16th – Sunday 17th November.
The festival will launch with a free Panel Discussion exploring issues of the local trans, non-binary and gender queer community. Saturday's activities will continue two new works in progress at the pay-what-you-decide Come As You Are Scratch Night, and culminate in a special LGBTQ+ edition of Spork!, Exeter's spoken-word extravaganza.
Sunday afternoon offers a one-man comedy show Man Standing challenging themes of masculinity and the male body. The day's second show is experimental performance of Breaking Up With JK Rowling which will see on-stage tattoo artistry amidst a decontruction and examination of themes from Harry Potter. The festival comes to a close with A Haunted Existence – a thought provoking show from Tom Marshman, based of true events of a spiralling 'witch hunt' that began when a 17-year-old man was accsed of making 'improper advances' towards another man on a train between Exeter and Bristol in the early 1950s. The show weaves together history and hearsay to highlight the stigma, heartbreak and turmoil in Britian's recent, shameful past.
Expect more questions than answers in a one-of-a-kind festival presented by Exeter Phoenix in partnership with Camden People's Theatre. Tickets and full information can be found on the Come As You Are section of the website here or by calling the box office on 01392 667080. You can also save £6 on tickets when you book for three or more events at once.